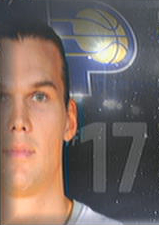 Louis Gabriel "Lou" Amundson (born December 7, 1982 in Ventura, California) is an American professional basketball player currently with the New York Knicks of the NBA.
Appearances
Statistics
NBA 2K12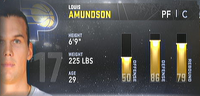 Amundson is rated 50 on Offense, 86 on Defense, and 79 on Rebound.
His overall rating is a 60.
NBA 2K15
Gallery
See Also
Trivia
Louis Amundson has played for numerous teams across his career. His current spot on the New York Knicks is the tenth team he's been on overall.
External links