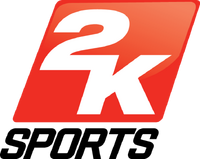 2K Sports is a subsidiary of Take-Two Interactive Software, Inc. It comprises a single development studio, Visual Concepts, which was purchased from Sega in the year 2005. 2K Sports mainly develops and publishes American sports video games such as NBA 2K series.
External links
Ad blocker interference detected!
Wikia is a free-to-use site that makes money from advertising. We have a modified experience for viewers using ad blockers

Wikia is not accessible if you've made further modifications. Remove the custom ad blocker rule(s) and the page will load as expected.